Luke Combs Admits He Is Too Busy For Wedding Planning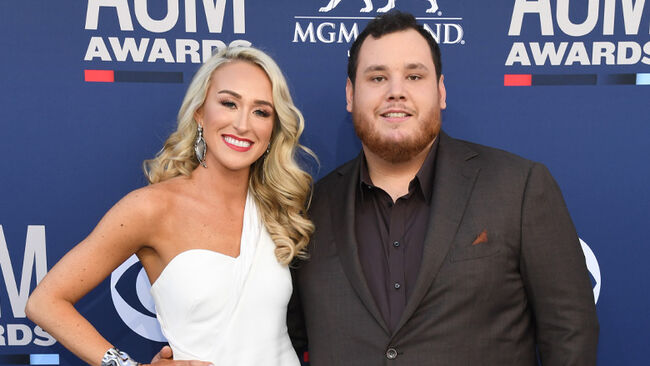 Luke Combs popped the big question to his then-girlfriend, Nicole Hocking last November while the two were in Hawaii, but Luke's fast rise to stardom has undoubtedly put a damper on the wedding plans. The engaged couple has admitted that they have been too busy to plan their big day, or even set a date, but their excitement hasn't diminished.
"We're just crazy busy. Especially this year," shared the "Beer Never Broke My Heart" singer in discussion with PEOPLE on Saturday at the sixth annual iHeartCountry Festival, presented by Capital One. "We just haven't had any time to sit back and be home for more than three or four days. And it's just a really overwhelming process, doing what we do."
Luke debuted on the country charts in 2016, and has since swept headlines, awards, and has made history as the first artist to top all 5 Billboard country charts for multiple weeks simultaneously.
RELATED: Luke Combs Wins 1 Million Follower Bet.
"Everything that you do is scrutinized or put in the public light, so it can be like: How do we do this?" remarks Luke. "I don't like the word 'celebrity wedding,' but how do you get a venue? Me and her would want to go look at the venue and make sure we like it. How do you go there and make sure that people working there aren't going to say, 'Hey, these people are getting married here?' It's an interesting process, but we're looking forward to getting into it," he adds. "We've got some time off later this year, for about six weeks, so I'm sure we'll get into it then and get some things done."
Photo Credit: Getty Images.

CMT Cody Alan
Want to know more about CMT Cody Alan? Get their official bio, social pages & articles on CMT Radio Live + CMT After MidNite + CMT All Access!
Read more