Jessie James Decker Details 'Traumatic' Labor and Delivery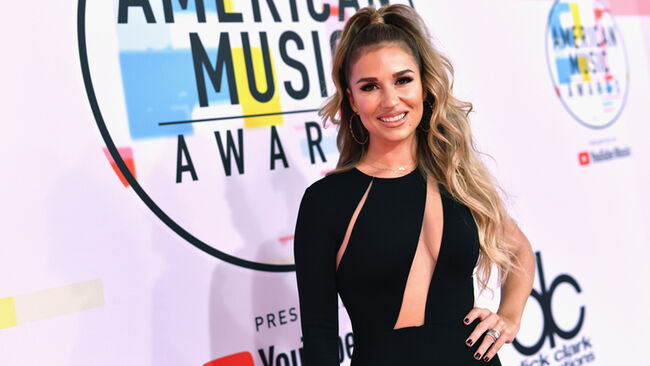 Jessie James Decker didn't expect her first pregnancy to end in such a difficult delivery.
The mom of three and author of the new book Just Jessie tells Us Weekly that when she gave birth to first daughter Vivianne, 4, in 2014, she "was unprepared and had this idea of what the delivery was going to be like." But for the country singer, that idea was completely wrong. "I thought I was going to get to the hospital and push and and plop, she was going to be out," she says.
"I didn't know I was going to be in labor for so long and throwing up between every single contraction. The epidural didn't take. I felt everything." Ultimately, Vivianne was born via an emergency C-section, and Jessie was unable to hold her after the delivery. "My arms were strapped down," she goes on to say. "I was half-asleep with one eye closed. It was a very traumatic experience." After such a terrifying first delivery, Jessie adds the process giving birth to her third baby Forrest was "a really special ending…to all of [her] births." "I got to hold him in my arms and nurse him as I was being pushed out of the surgery room," she says. "I was like, 'I'm allowed to hold him? You're not gonna take him away from me?'"
Just Jessie is available now.
Photo: Getty Images