BIG Blake And Miranda News!!!!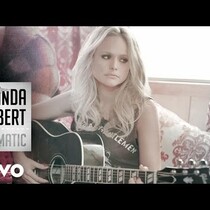 Posted February 10th, 2014 @ 3:41pm
It looks like Blake Shelton and Shakira -- his rival on The Voice are making some music off-camera together.
Shikira posted on Twitter a picture of the two in a studio together, saying they were "cooking something" up. She later wrote, "Blake (@blakeshelton), thanks so much for this. This song is awesome!"
Blake answered back, "GREAT song, sis! It was my honor!"
Hopefully we'll hear the song when the next season of The Voice premieres on February 24th.
Now, before you read the next story, scroll down and hit play on the video to kinda set the mood.
Miranda Lambert's new single, "Automatic," checks in at number-26 onBillboard's airplay chart -- her highest debut ever.
"Automatic" is her first new music in about three years. The song is from 'Ran's fifth album, which is due out this year.
Look for Miranda at the ACM Awards, which air live from Las Vegas on CBS on April 6th. She's got seven nominations -- tying her with Tim McGraw for most trophy chances.